Hi Glam's I'm back to talk hair with y'all. Yes, hair. My hair is one of the things I take the most care of most of you know that I have a LOT of long, thick and curly hair. Now I love it, but I do have to confess that it can be a lot of work. So tools like a quality flat iron are so very important.,

I've loved my 1 inch CHI professional iron for years now. But I do enjoy trying new tools about as much as I like to try new styling products! Let jump right into this product !!
What Is It
The Thairapy 365 World's Fastest flat iron heats to maximum temperature in an unbelievably quick 5 seconds, while maintaining its heat throughout the entire styling process no matter how thick or coarse your hair is. Styling your hair is not only quicker and more efficient, but is healthier for your hair! Because the World's Fastest maintains a consistent temperature even as you glide it through the thickest hair, it eliminates the need to pass the iron over each section multiple times. This means that now hair is exposed to heat for less time. By only needing to pass the World's Fast flat iron over the hair once, you eliminate unnecessary damage, drying, and breakage, leaving hair healthier, shiner, and more beautiful. Thairapy 365 world's fastest flat iron - flatten in a flash with the fastest heat recovery on the market. This über-efficient iron maintains its heat throughout the styling process no matter how thick or coarse your coif, so just one pass over each section provides sufficient straightening— which means less damage-inducing heat exposure.
Features
Reaches 4

50 degree

t

emperature with Negative ion technology

Unbelievably Fast – Reaches preferred temperature within 5 seconds. Quicker restoration equals much less passes through hair which approach less harm to the hair.

Maintains high and even warmth for faster, more fascinating end results. Multiple warmth settings for optimum regulate.

Light weight ergonomic design with skilled length power cord

Manufacturer's lifetime warranty
Since the Flat Iron is maintaining consistent temperature, it eliminates the need to pass the iron through the hair multiple times, meaning less heat exposure applied on the hair, eliminating unnecessary damage and breakage, leading to healthier and more beautiful hair.
Before( In The Middle My Hair Is Wet, & The Other 2 My Hair Is Dry)
Apply a heat

protector

before flat

iron your hair.



Do NOT hold the iron on your hair for more them 5 sec in one spot

.

Take a 1- 1 1/2 " piece of hair , run a thin tooth

comb in a slow downwards motion followed by the flat iron .

Repeat on remaining pieces, finish with a smo

othing serum or finishing spray
Packaging and Price
The Thairapy 365 Worldest Fastest Flat Iron retail for $1

50.00

dollars which I think is a great price for a flat iron since it does everything you would want it to do if not better then most , so why spend 200-300 dollars on something else just to p

ay for the name

.The packaging is a sturdy cardboard flip top box with all the companies details on the front on back , once you open the box up you have you flatiron, the flatiron itself is packaged in a molded plastic wrapper with the cord hiding on the bottom of the pla

stic wrapper .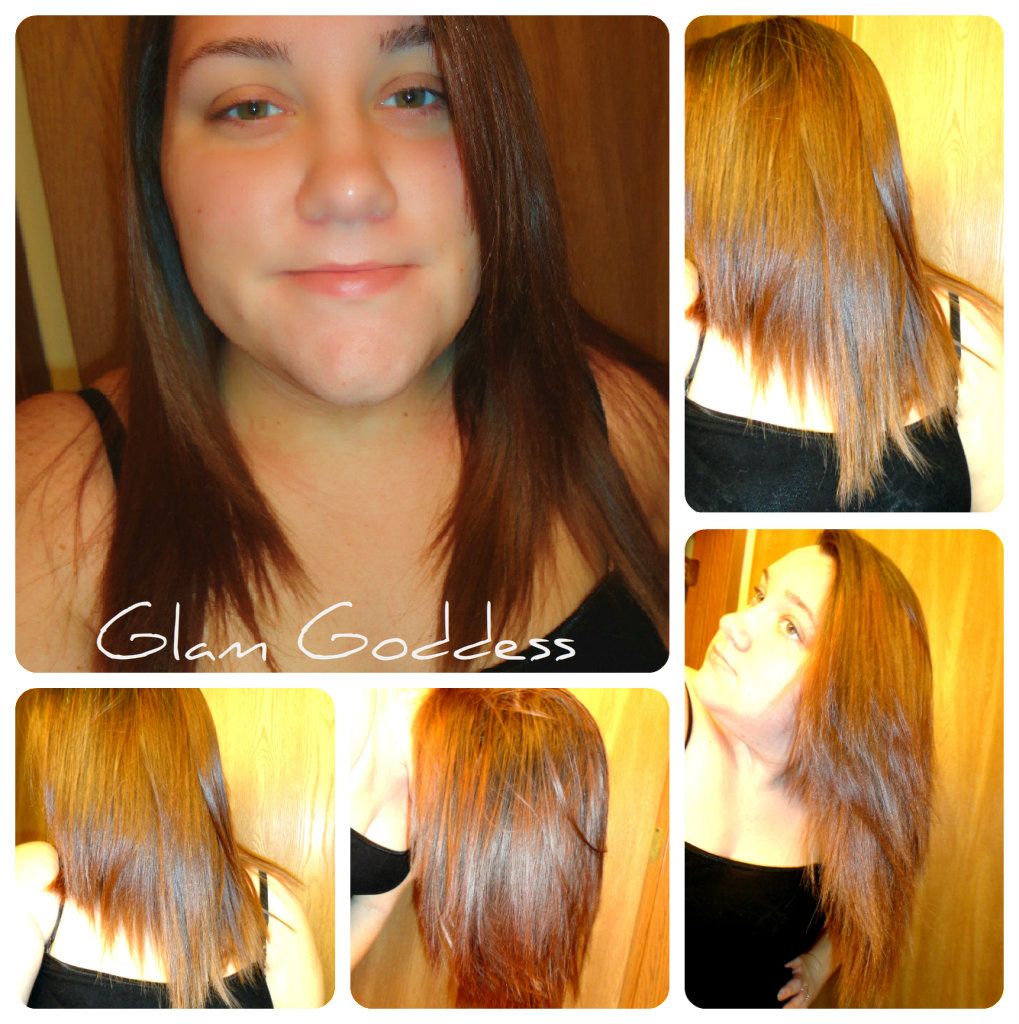 After
My Thoughts -I couldnt be more pleased with this flatiron , I normally flatiron my hair daily with a CHI Flat Iron which I love dearly but

I

have notice that

I

do have alot of pulling

/

breaking when I use that iron and also can leave my hair feeling burnt, but when I tried

the Thairapy 365

I was thinking it gonna be like every other flat iron I have used but I was wrong , this flat iron straighten my hair in the shortest time , I didnt have to keep going over and over the same piece of hair to get to straight , it didnt pull my hair at all, or did it break any of my hair but most of all I liked that it didnt make my hair feel or smell burnt but what I did notice when I use this flat iron and I never had this happen before was I had this beautiful natural shine to my hair when I used the Thairapy 365 flat iron is like I had salon result when I used thi

s tool
.I love the
way the
Thairapy 365 Flat Iron is designed , it very easy to handle and use and very lightweight , and of course it not bulky at all so it easy to store and take places of you need to. I cant wait to try more of Thaira

p

y 365 tools . I think if you have having prob

lems

with your hair when flat ironing it with breakage, pulling or just cant get your hair straight , I think you should give this one a try and

if
you are dissatisfied with any purchase, Thai

rapy 365

offer a 30-Day Money Back Guarantee on all products

they

offer but I promise you will enjoy this product

!
Wanna Purchase Thairapy 365 Products Check Out

The Site Below
Facebook-https://www.facebook.com/thairapy365
**These products were sent to me by a Thairphy 365 for review, I did not purchase these myself. However, this is my own opinion and experiences with the products.**
If you would like to buy

this product - enter code
BRITNEY15 at ch

eck out !
Please stop by me social media's
Business Inquiry- Bregal89@yahoo.com
Have you tried Thairapy 365 Before ? What is your favorite product f

rom them ?