It's time to share products I'm loving right now and find out what's been on YOUR fave list as well, another month, another favorite post:) Happy almost March!
1. Hard Candy Blush Crush Baked Blush 128 Bombshell -
The Hard Candy baked blushes are .28oz compared to MAC baked mineralized blushes , just with a better price tag :) and pretty much the same quality .I use Bombshell everyday, it's really sexy! It's a rosy bronze shade that makes my cheekbones look more defined and gives me that gorgeous sun kissed look. Its pretty cheap & its really pigmented so you only need a little bit for it to show up. I'm around NW20 and this doesn't make me look orange at all this blush can be applied either wet or dry. I can even use it as a bronzer if I am in a creative mood! All I know is that I FINALLY, found a bronzer that does not look fake!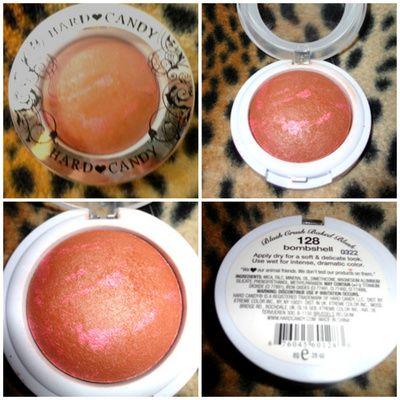 2. Missha M Perfect Cover BB Cream-
I got this a few weeks ago in #13 and it's my first 'real' BB cream. I found the coverage to be more than an average tinted moisturizer, but less than most foundations.I've been wearing this for about 5 months now and really love it. I have relatively clear, but dry skin, so this has been perfect for me. It evens out my skin tone and lightly covers any imperfections while looking natural and dewy, rather than dry and cakey. It seems to be relatively long lasting ,has high SPF, good oil control as well. I do like the hygienic packaging and the fact that it doesn't irritate my sensitive skin.
3. NYC Smooth Skin Perfecting Primer
-The consistency of this primer is rather thin but still feels smooth and creamy as you apply it. Upon initial application I instantly noticed how much more bright and illuminated my skin looked. This primer contains small shimmer particles that I wasn't a fan of but once you fully rub this into the skin they shimmer turns into a more luminous type of look that is just beautiful.I also found that this primer made applying my concealer and foundation a breeze. Everything seemed to glide on so effortlessly and my foundation did not sink into the frown lines on my forehead. This is great to wear alone as well if you just want to add a little bit of luminosity to the skin.
4. Pro Fx Ultra Fast Dry Top Coat/Quick Dry-
This is going to be my top coat pick for a long time! Picked this up at my local wal-mart because they FINALLY had them in! OMG this stuff is awesome! It was under 5 bucks and it works great. It dries fast and has a super glossy finish. Very very inexpensive and impressive. Love that it doesn't have DBP and is toluene free! A HUGE PLUS! Unlike Seche Vite, which sucks after a while, and its expensive! Ahhh pick this up if you see it! Highly highly recommend!
5. Nyx Pin Up Tease Boudoir Mascara-
I know these product hasn't got great review , but I am absolutely in love with the Boudoir collection from NYX. They all are useful for different styles. This is great for girls who have thick/long lashes and want a defined, lengthening mascara, I personally love the rubber brush for thicker lashes , this product didn't smudge, clump or anything and gave me the longest lashes ever ..... You can not go wrong with most of these mascaras from this collection.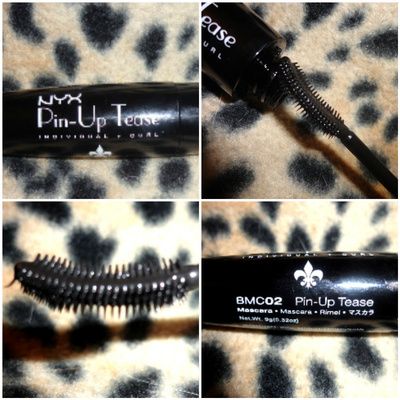 6. Elf Lotion Wipes Vanilla & Coconut-
I'm never buying regular lotion again, seriously. These are so nice, I just wanna keep using them over and over again. They're not greasy or sticky like regular lotion, and the scent isn't too overpowering. My only complaint is the lack of scent choices. But since these are a new product, I'm hoping they will come out with more.! I ordered it thinking it was going to be oily and nasty, but I was so happy to find out they weren't. I have very Dry/Oily skin, and my skin has definitely improved since using this product!
What Are Your Beauty Favorites?