The popular cartoon character Hello Kitty seems to be fallen in love with Paris now. The brand launched a new French themed makeup collection for Spring 2012.
This post by no means is an indication that I am a Hello Kitty fan. However, I am a fan of a good deal and saw this palette on Sephora, So let jump right into the review !!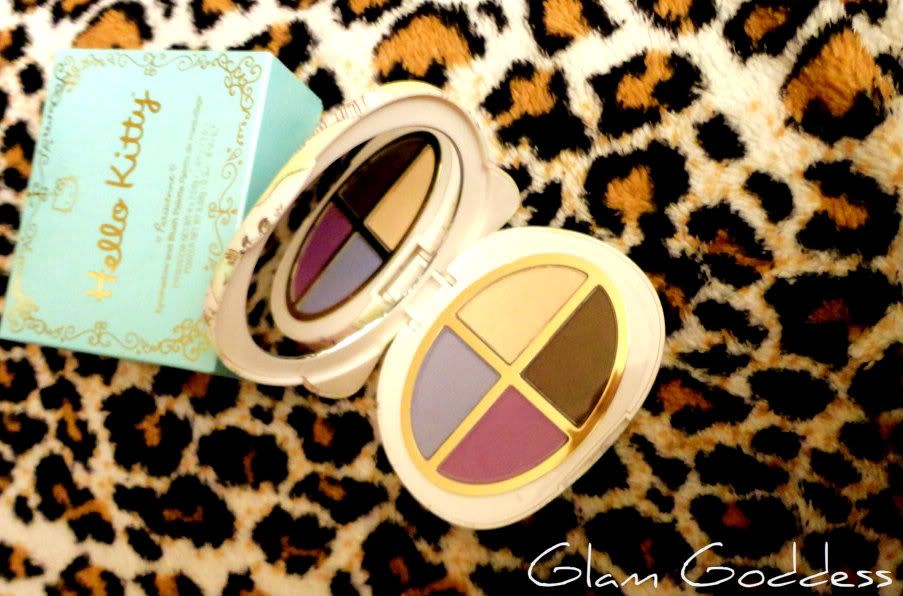 What it is:
A Paris-themed tiered palette featuring four harmonious Charmmy eye shadows and an extra large blush. What it does:Go along with Hello Kitty on a journey of colors and unforgettable moments with delicious macaroon-inspired pastels, fanciful artistic illustrations, and stylish packaging from Paris with love. Charmmy's ultra silky shadows glide on effortlessly. Each provides a rich coat of color that blends and layers easily, creating a perfectly soft and stunning eye that lasts all day without creasing. The highly pigmented powder blush glides onto skin with a silky smooth texture to create perfectly flushed apple cheeks.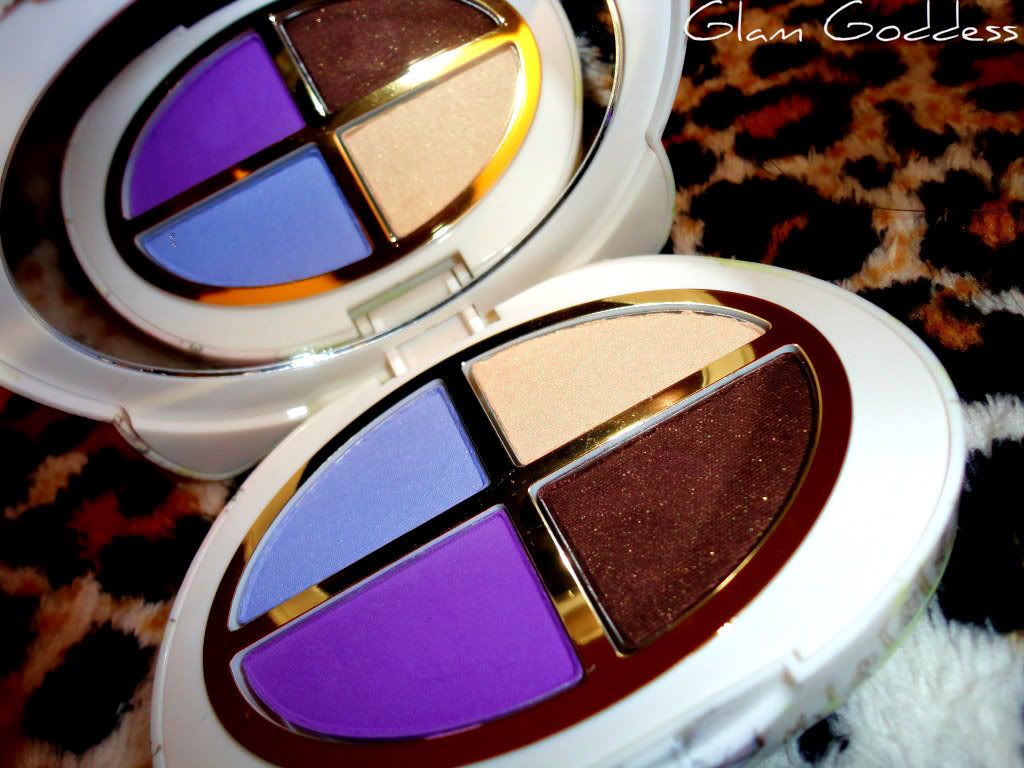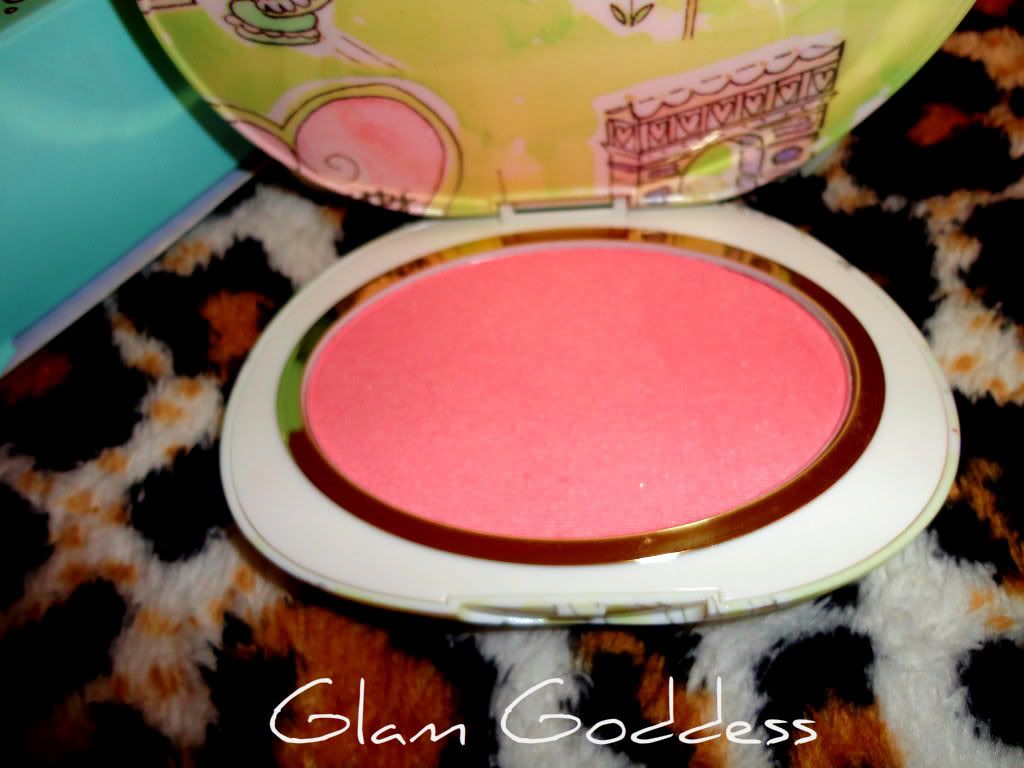 Pigment and Texture
The texture of the eyeshadow is slightly chalky, though the formula is incredibly long-lasting. It stayed put all day (with the help of my trusty Urban Decay Primer Potion)! Also, the blush is slightly too cool-toned for my neutral pink skin color MAC NC15-20 skin, but that is not the blush's fault! It is nicely pigmented- not too sheer, not to dense.
Staying Power
Like most Hello Kitty palette , I dont think the have the longest staying power which im ok with cause there other way you can get longer use outer them , but I do think a very good primer is a must for this , since the colors do need a little more TLC then other eyeshadows.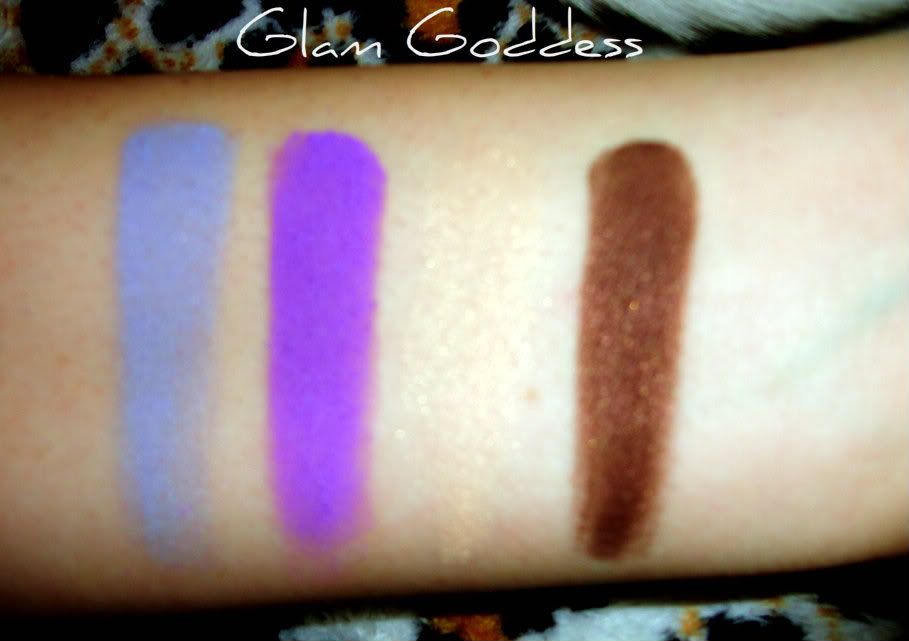 Packaging and Price
The packaging of the palette is super cute and would be a great collector's item for any Hello Kitty enthusiast. But that's unfortunately the best part of the palette.
My Thoughts-
Although this palette is really cute, I found the eye shadows and the blush to be extremely powdery and chalky. The eyeshadow colors are beautiful but the color payoff isn't that great

and they're very hard to blend. The blush is way to sparkly and the color (no offense) isn't that special or unique anyways.
Little disappointed with the overall quality of the actual product, good thing I didnt pay fun price for this palette , wouldnt of paid 36 dollars for this , but luck me I did found it on sale at Sephora for 12 dollars, so then I do feel it worth it.
Please also stop by me social media's
Business Inquiry- Bregal89@yahoo.com
Have Any Request For Me ? Please Leave Them Below !!