Makeup brushes are a must in any woman's makeup drawer. You don't have to spend a ton of money on a makeup brush. Acrylic ones actually are easier to clean than the brushes made from fancy animal (sable, pony, squirrel, goat and badger) fibers. But the pricey ones will last you forever -- and cost you a lot up front. I own quite a bit of brushes, but there are a few that stand out and get put to use almost every day in my makeup life style.
1.Real Techniques Expert Face Brush- This is the most used brush by far in my collection , what I use this brush for it liquid foundation, this makes the actually application of blending foundation into your skin flawless. This brush is a firm, dense and broad brush with ultra plush bristles, this brush doesnt not steak , shed or have any dyes coming out of the brush when washing it , this brush is always wonderful for highlighting and contouring , pretty much it a multi-use brush.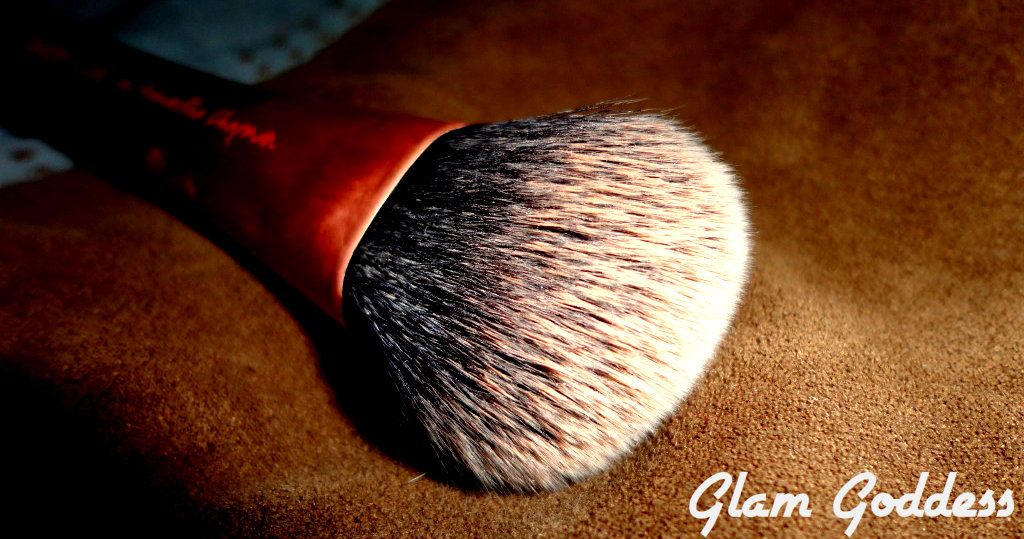 Price- $8.99

Retailer- Ulta

Rating - 5/5
2.Real Techniques Blush Brush- The final step is a perfect finish. Contour and define cheeks for flawlessly blended, high-definition results with this blush brush. This is beyond an amazing brush , it is super plush with synthetic bristles, it is a dome shaped brush but not super dense, this brush give you the perfect application for blush , it doesn't pick up a ton of product like alot of other brushes do , this give you the perfect amount of blush .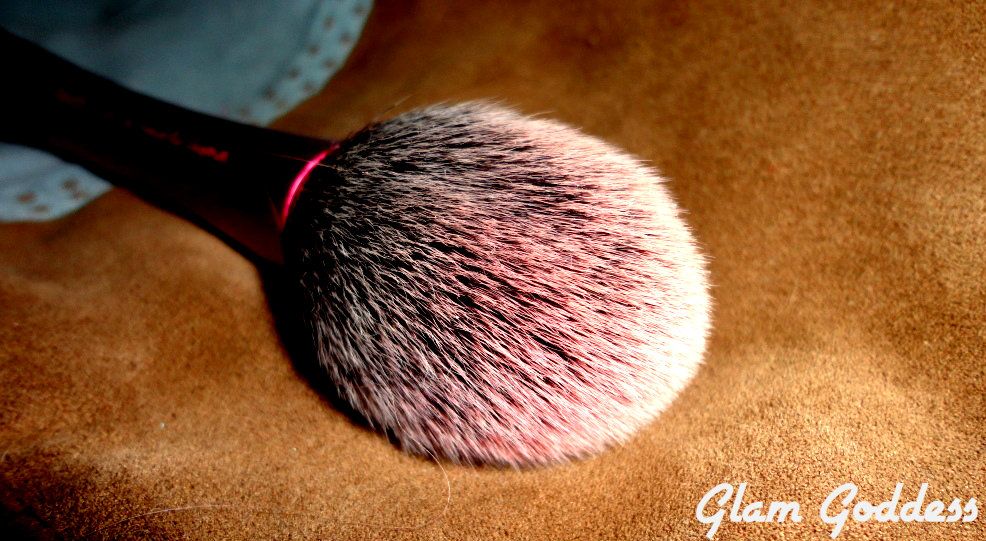 Price- $8.99

Retailer- Ulta

Rating -5/5
3-Real Techniques Stippling Brush- This brush and I have an love hate relationship , this brush is great if you want a light coverage application , the bristles are soft and compact . The hate I have for this brush is ive had mine for over a year , and Ive found that my brush has shedding and can not be used now :( not sure if I got a defected brush or it just not as good quality as the others , but I still rate this brush high since I did have this brush for a year before it started to crumble.
Price- $9.99

Retailer- Ulta

Rating 4/5
4.ELF Flat Top Powder Brush- This anti bacterial, synthetic haired Taklon brush is softer and more absorbent and can be used with wet or dry products. This brush can be used for foundation , bronzer or even blush giving a more blend able finish , it is a soft , compact , dense and a very use able brush , it doesnt shed or bleed. The design and the shape of the brush is so great for many different things, this is by far one of the best drugstore brushes out there.
Price- $3.00

Retailer-Target /Walmart /Kmart

Rating -5/5
5.Mac 239 Eye Shading Brush - This is my only Mac brush I own , I think Mac brushes are over priced and over rated, my thoughts on this brush is that it is lovely , this is the idea brush to pack on eyeshadow and make it bold and stand out like know other, it has a tapered, round edging and it extra firm fine fibers , this brush will not shed or bleed, ideal for anyone that is looking for a great flat shading brush .
Price- $25.00

Retailer- Mac Stores/ Online ? Dept Stores

Rating -5/5
6.Urban Decay Good Karma Multi Tasking Brush -This was a brush I received in the Urban Decay Naked Palette .Small and flat with a rounded tip (and even more precise than a Lip Brush), the Multi-Tasker works overtime. Apply eyeshadow with precision, lay down concealer, smooth on lip color, or line your eye works for everything you need for a daily look .
Price-$24.00

Retailer-Online/Ulta/Sephora

Rating-5/5
7.Elf Concealer Brush-I love this brush , it my favorite concealer brush . This is a soft bristle brush that work perfect for covering blemishes, acne ,and concealing anything, it is also good for eyeshadow as well , this is the idea brush for packing on mega color , it also id vegan free which is always a good thing .
Price- $6.00

Retailer-Online/Target

Rating-5/5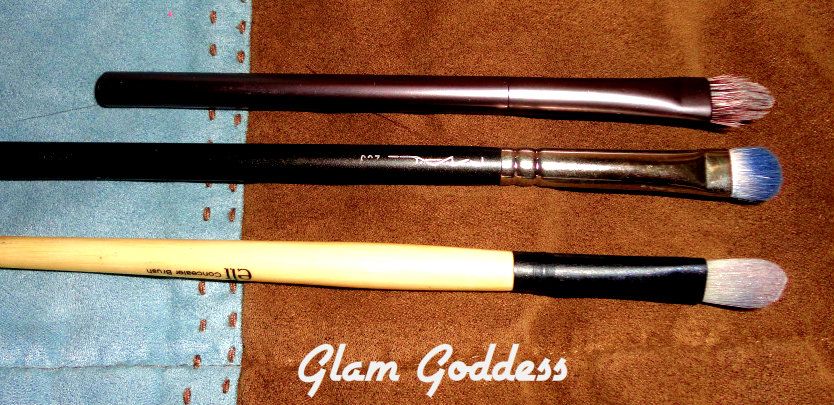 8.Urban Decay 24/7 Shadow Pencil Blending Brush- This is by far my favorite blending brush , Its perfect flex (not too stiff, not too soft) and custom brush shape allow you to blend and feather our glorious shadow pencils, creating totally new effects, this little tool give me the best blending of an eyeshadow , it get right into the crease and every wear giving a flawless finish .


Price-$16.00

Retailer-Online/Ulta/Sephora

Rating 5/5
9.Real Techniques Shade Brush -Recently ive heard great thing about this brush so I picked it up along time ago , about when they first came out , and I thought well it just look like the normal everyday shading brush , which it work nice for but it wasnt anything great, then I heard that many beauty people where using it for blending concealer and Oh My Gosh amazing , this brush is the perfect size for getting under the eye and not getting any product in your eye and blend so lovey, the brush itself is super soft and dense for flawless coverage or eyeshadow application .
Price-$5.99

Retailer-Ulta

Rating -5/5
10.Walmart Brand Lip Brush- This is my most used lip brush , I love that it is just the basic simple pointed lip brush , it the perfect size and work lovely for glosses , lipstick ,balms , it applies evenly on the lips and give get coverage to the lip aswell .
Price-$2.99

Retailer- Walmart

Rating 5/5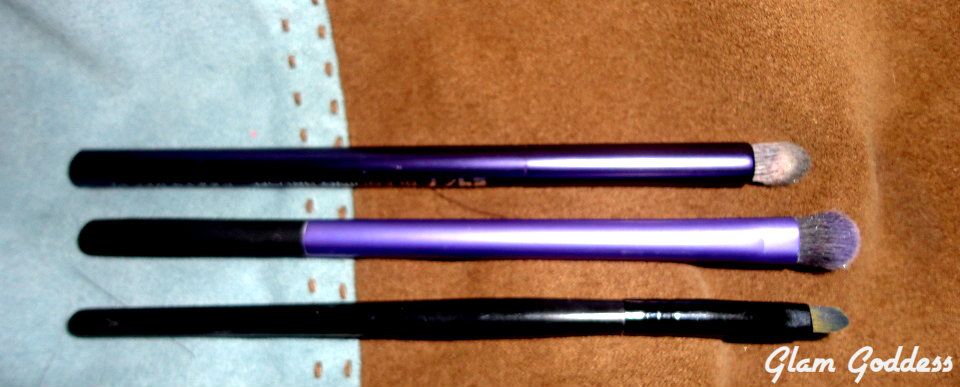 What Are Your Favorite Brushes ??
Dont forget to follow me on my other social medias !

Twitter-@Bregal89

Instagram-Bregal89

Than so much for stopping by my blog, all comments , advice , tip and trick are all welcome !