As must know Wet n Wild has done it again, and came out with some pretty unique products again. 2011 seemed to be all about tinted lip balms. There were sheer ones, like the Maybelline Baby Lips, and super-pigmented ones, like the Revlon Lip Butters. I love lip balms, there a most have I think because dry , cracked lips are not attractive at all and of course they combine the two most important things that a lip product can have - color and hydration. So of course, these wet N wild Juicy Lip Balms seemed like they'd be perfect for me . I was so excited that they have came out with a limited Edition Holiday Collection , which of course I got my hand on and also have the 4 permanent

ones a

s

well.
What Are They :

(taken from Wet n Wild Press Release)
Good enough to eat! These delectably juicy lip balms keep lips moisturized all day, while protecting that pout from harmful UVB rays with SPF 15. The four mouthwatering flavors are enriched with avocado oil, vitamin E and natural marine extract for continuous moisture.
Raspberry(Pigmented Deep Plum)
Watermelon( Green , Sheer Pigmentation)
Strawberry(Light Pink , Clear Pigmentation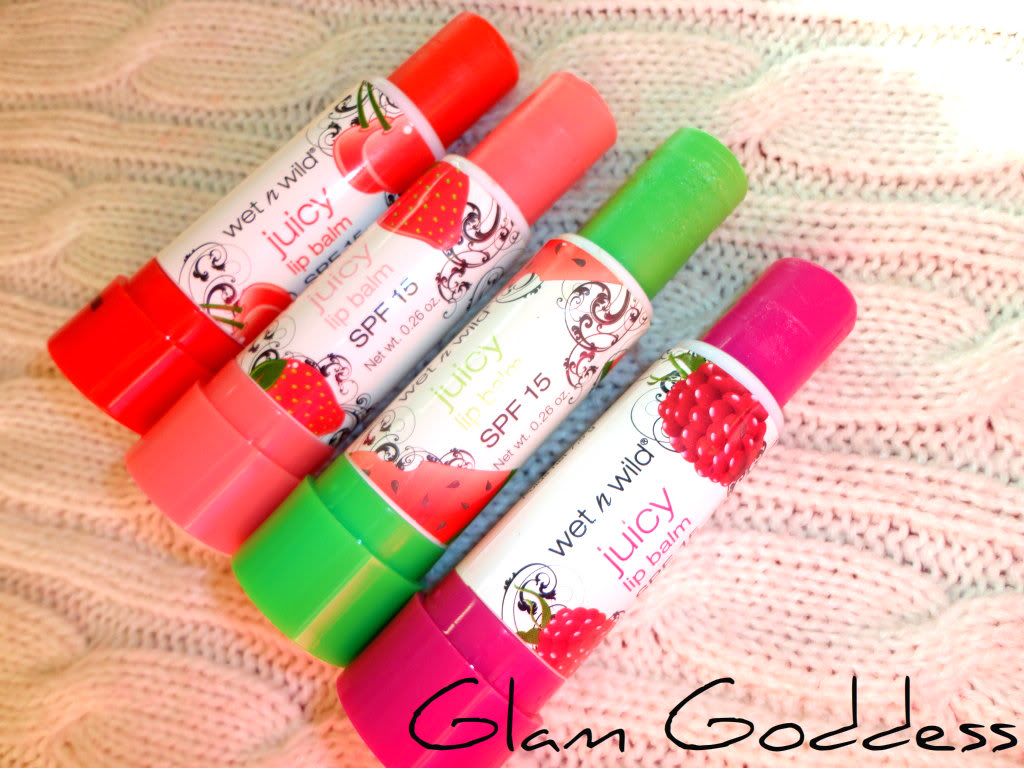 Limited Edition Spiced Vanilla( Clear , Sheer Pigmentation)
Limited Edition Gingerbread( Clear, Sheer Pigmentation)
Limited Edition Candy Apple( Pigmented Green/Red)
Limited Edition Candy Cane(Pigmented Red)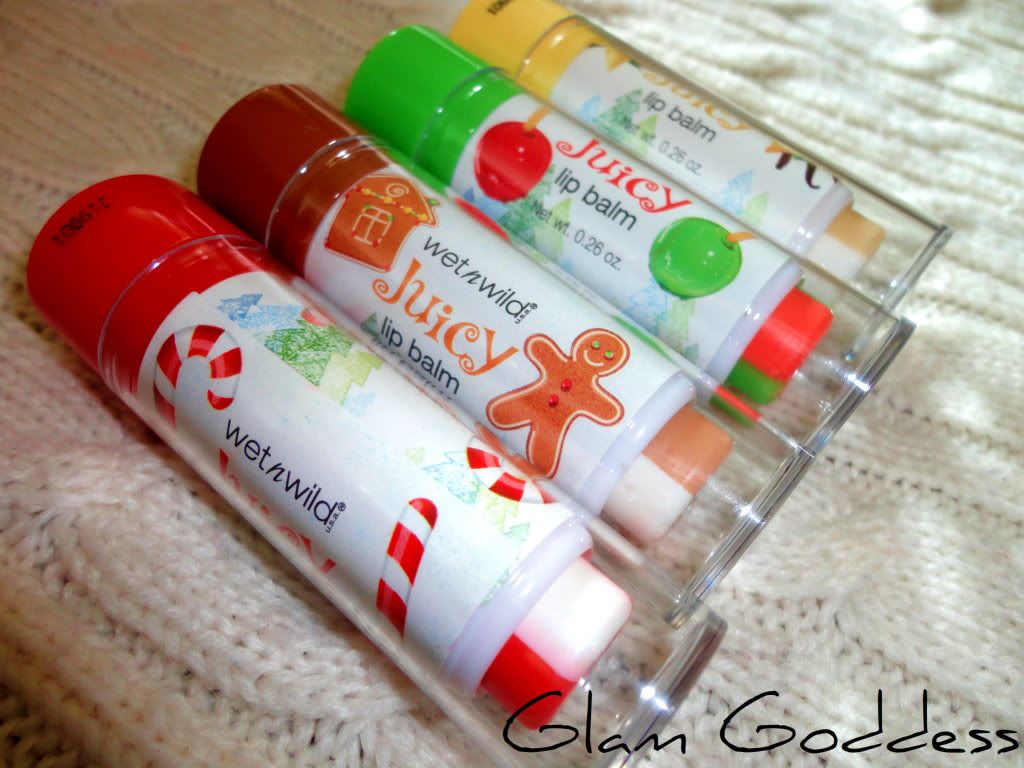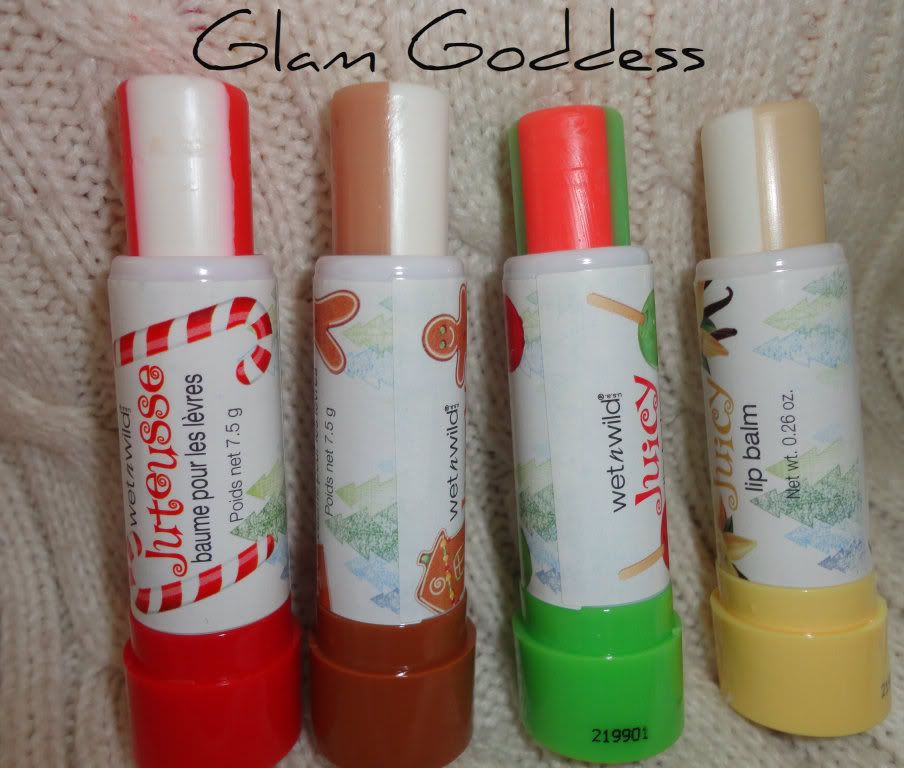 * These All Taste Like There Labeled Scents*
Price ( $2.99

SPF 15

Smooth Silky Texture

Alot Of Product For You Money (0.25oz)

Pigmented
Con's
Overview -
These balms leave a very light, translucent tint and very little shine, but they do glide on easily without feeling waxy or heavy. They don't have much staying power about 2 hours before you will need to reapply , but they all have amazing scents so good you will want to eat them

,
I consider them to be hydrating, but it's not that kind of intense hydration that extremely chapped and dry lips might need. Aside from the benefits of the SPF, these also contain Vitamin E and avocado oil that does leave my lips feeling pretty soft. These balm ma not be for everyone since they dont have a balmy texture more of a slide on gloss feel and ofcourse the scents,
Retailers( Walgreens, CVS, Walmart, Rite Aid)
What Are Your Favorite Lip Balms ?
Please also stop by my social media's
Business Inquiry- Bregal89@yahoo.com