Starlooks Starbox

is a new subscription box that is not like
any other! It offers you 3-5 makeup products for $15, but the
big difference is that they are full size products! Starlooks cosmetics are Cruelty, Lead and Emollient Free. Since I had never heard or used Starlooks cosmetics before, I had no idea what to expect as for the quality of the products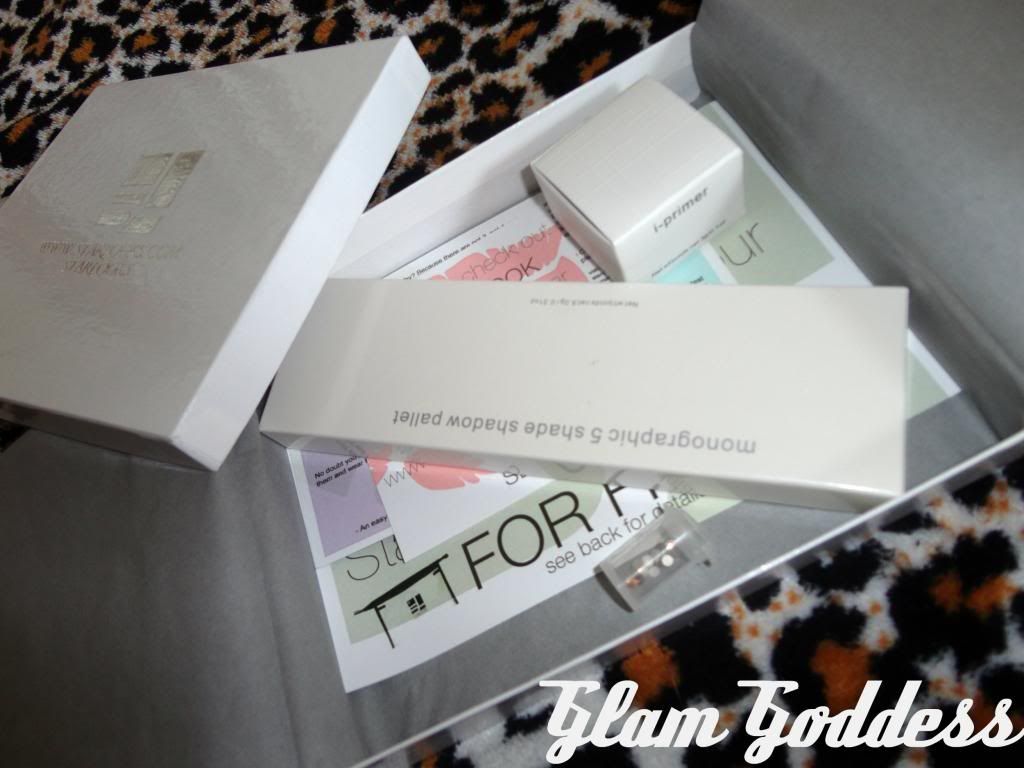 Full Size Monographic 5 Eye Shdae Shadow Palette
Plus 3 Product Cards Wih Info
Now let get on to the review :)


Full Size Monographic 5 Eye Shdae Shadow Palette
Holy Smokes!! I love this palette , to be honest I didnt think much of it beside that it was extremly pretty and the packaging was simple but cute . These are very sheer , velvety eyeshadows best for a base core eyeshadow , to give your eyeshadow look that base white color with a hint of color for every makeup application it really make a great base for pigmented bold color that need that white base for more definition , also I love these because these eyeshadows make awesome brow bone, inner corner highlight and cheek highligers , Believe it or not this is one of the most muilti use product I use daily for that reason , that I can just throw the whole thing in my bag and leave and not have to caring numorus items, this is all compact and there for easy fast access . The packaging is this cute sleek white but sharp packaging with the normal palette closure & come with an awesome mirror for one the go touch ups .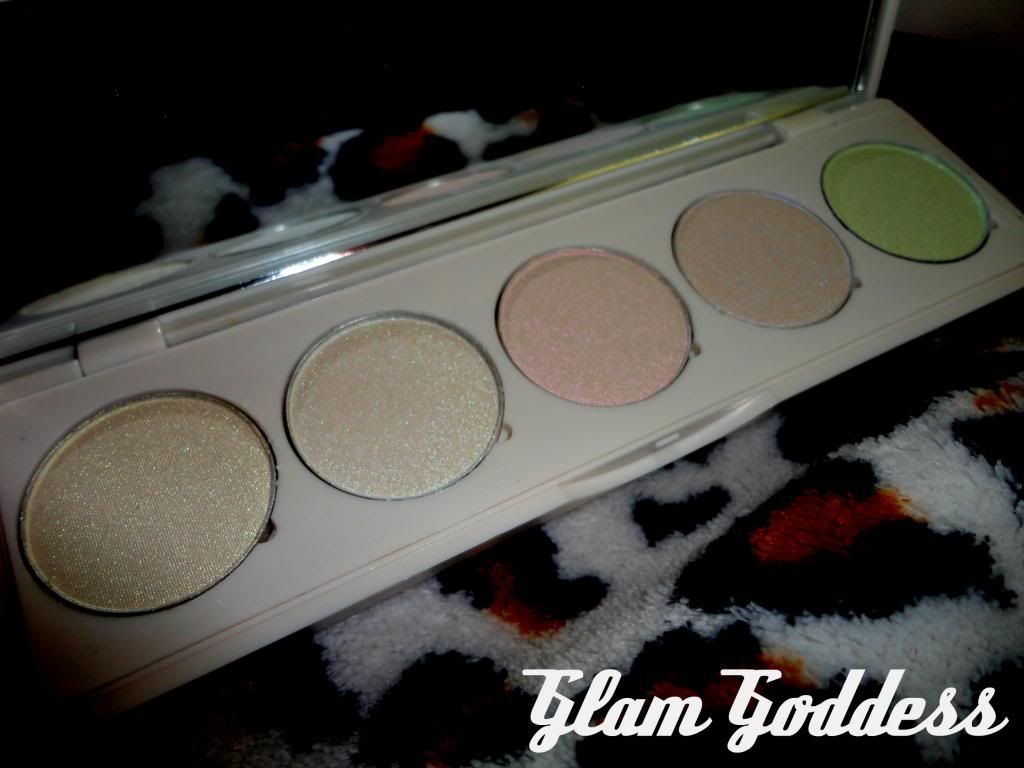 I-Primer
This is by far another great product from Starlook, this is a very smooth eyeshadow primer that works like a charm . This is a smoothing velvet eyeshadow primer that doesnt take an effort to blend in , this is kinda like a vasaline based primer, it not sticky but it does have that creamy texture so your eyeshadow sticks like a bandit .Ive used many primer and this is on my top 5 list ,this primer did not budge at all one me , it didnt crease or anything , my eyeshadow stayed on for 12 plus hours and still was rock soild looking at the end of the day , what a charming product.. The packaging is a pretty frosted glass jar with a black lid, simple but chic .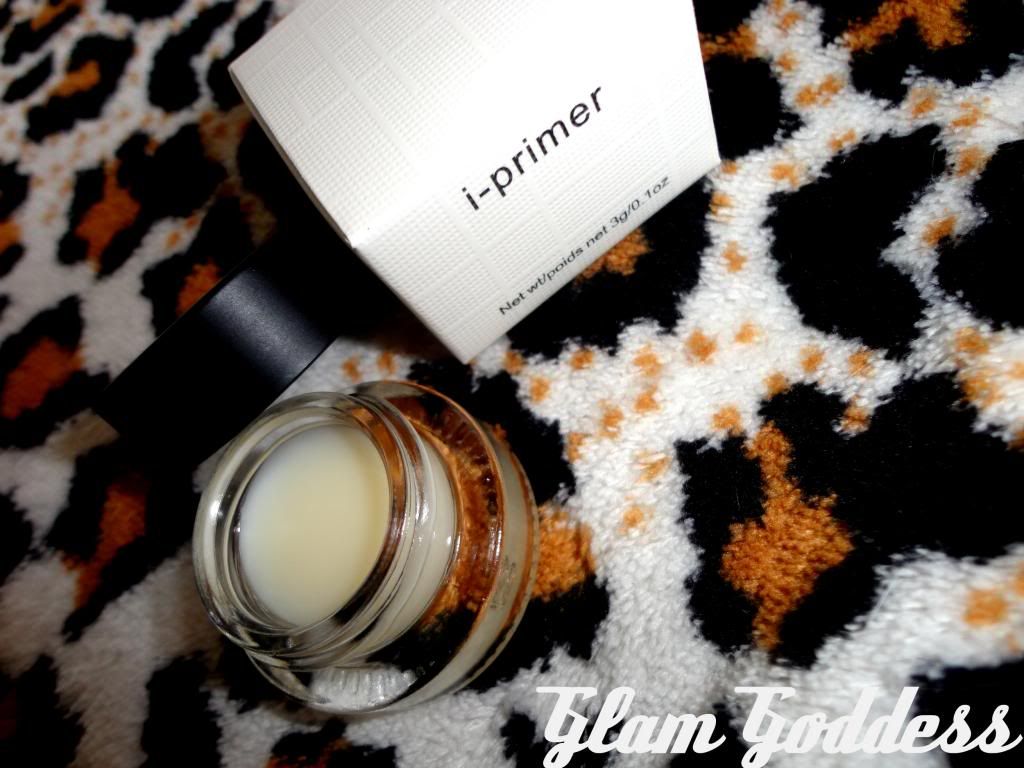 Surprise goodies in the Starlook Box
Eye Jewerly -These are some cute opal and champagne colord swarovski , flatback eye crystals . How flipping cute are these ,these add the prefect little detail to of eye look , apply just with a little lash glue and BAMMM your have the prefect statement eye for your night out , I love these they where just the prefect little something to add to an look possible.
Mystic Quartz Crystals- These crystals are part of every Starlook boxes, these where so sweet. These Crystals attract engery , help maintain focus and and a symbol of BEAUTY :)
So What Are You Waiting For , Order A Starlook Box And You Will Be Shocked !!
*I was sent this box for free by Starlook to review there products*
Please also stop by me social media's
Business Inquiry- Bregal89@yahoo.com