I am sure we are all familiar with Wet n' Wild. Wet n' Wild is known for their affordable make up products (from lips, eyes to nails) and recently Wet n' Wild redesigned, new formula, repackaged their Mega last Nail Polishes also threw awesome new colors in.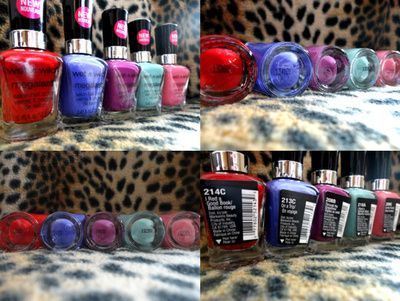 What Are They-Sophisticated, classic colors beautifully accent any look. Long-lasting, opaque color provides 5 days of chip-resistant wear. A revolutionary resin polymer system creates exceptional color adhesion to nails. This resilient polish is calcium and mineral fortified to re-balance and prevent nail discoloration. Comes with a unique, full-coverage brush that glides on smooth for one-stroke application. Toluene, phthalate, and formaldehyde free.
Packaging /Brush-The brush is wide and flat, curving at the tip for a one-sweep application. It's Rimmel Lasting Finish Nail Polish. It's great for those with average to wide nail beds, but might be a little tricky for thought with smaller nail beds, I really like the brush, and for my nails, it provides a very even application with less streaks. Wet N' Wild has changed the packaging of their Megalast Nail Polishes this time around and I personally prefer them over the previous packaging, which was very cheap looking bottle , Now they are in a very huge intimidating and unnecessary type glass bottle , but still cute and ritzy looking with a cute big black handle, they have more stability then the previous packaging, these new bottles are very nice
Consistency-The formula has improved and is much better then before. It is very creamy and not streaky at all for a budget friendly polish , all of the Mega Last polishes are creamy and only need 2 coats for the perfect polish look .
Lasting Power-Wet N' Wild claims that these provide '5 days of long lasting, chip-resistant wear'. Truth is .I was pleasantly surprised by this polish. I figured since it's Wet n' Wild (and dirt cheap) it would chip and/or peel easily, but I've had it on for about 5 days now and aside from a slight bit of wear at the free edge, it's still in good shape.They ROCK!!!
Price
-
For a great quality nail polish , these BABIES are only $1.99 , It such a great bang for your buck !!Come in 18 new packaged colors.
Why Do I Love These Polish
Staying Power
Dries Fast
Budget Friendly
Awesome Colors & Formula
Lovely Brush
My Thoughts- Overall I love these polish , the brush , packaging, colors & formula. The are a great polish for though who don't wanna spend a lot of money on nail polish or for thought who are just nail polish junkie and just wanna give them a try , these are just as good as a high end polish , Only bad thing is , that if you have smaller nail bed the brush probably wont be your friend, it will over lap on to skin. I have half the collection and cant wait to find the others:)
Wet N Wild Mega Last Nail Polish In I RED A Good Book-A Creme Red Apple!
Wet N Wild Mega Last Nail Polish In Thought The Grapevine - A Bright Creme Plum Pink Purple!
Wet N Wild Mega Last Nail Polish In On A Trip- Creme Blue Violet !
Wet N Wild Mega Last Nail Polish In I Need A Refresh Mint- Creme Sky Blue!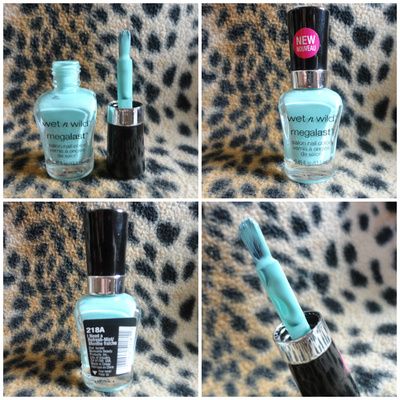 Wet N Wild Mega Last Nail Polish In Candy-licious- A Bubble Gum Creme Pink!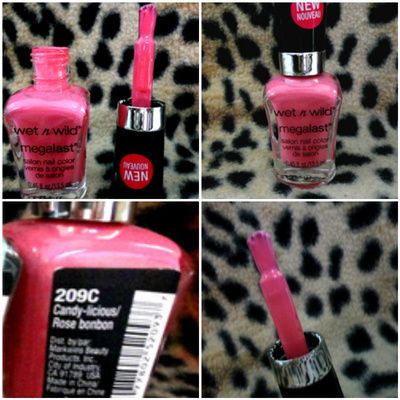 Wet N Wild Mega Last Nail Polish In Wet Cement- Deep Creme Grey!
Wet N Wild Mega Last Nail Polish In Sugar Coat -Milky Pink Pearl Creme!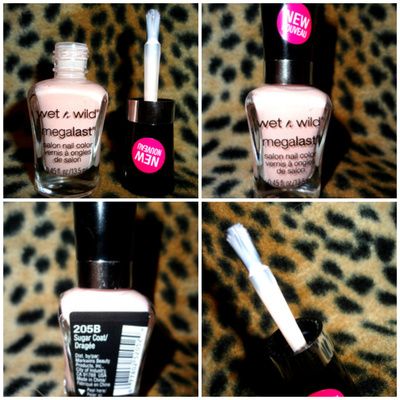 Wet N Wild Mega Last Nail Polish In Undercover-Deep Mauve Creme!
ENJOY!!


Have You Tried These? What Do You think Of Them? What Is Your favorite Color?