Hello beauties- I love a smokey eye, whether it the basic black smokey eye , or the deep deep blue smokey eye. I love them all , anyone can wear a smokey eye and make it look HOT!!This look will take you 5 min or less it that easy . So let get started
First off your gonna wanna primer and prep your face like normal, primer, foundation, blush ETC... as normal
Step 1- Apply a eye primer. I used elf lid primer, also I apply a Nyx jumbo eye pencil in milk , so the product sticks and last even longer giving it more depth.
Step 2- Taking a flat shadow brush, I used the urban decay one , but anyone work , taking the color toasted from the Urban Decay Naked Palette, and apply all over the lid to the crease, if you dont have the UD Naked Palette, you can use the Wet N Wild Gilded Age Trio Or The Comfort Zone Palette( Eyelid Color) both are dupe for that color. Next taking a fluffy brush and apply the color buck from the Naked Palette and apply on the crease, if you dont have buck , you can use Mac Cork orNyx Nude On Nude palette.
Step 3 -Taking the color Gun meatal from the naked palette with a crease brush and apply it lightly in the crease for a deep smokey for and blend out with a fluffy brush. If you dont have the color gun metal you can use Wet N Wild lust palette second one on the right side.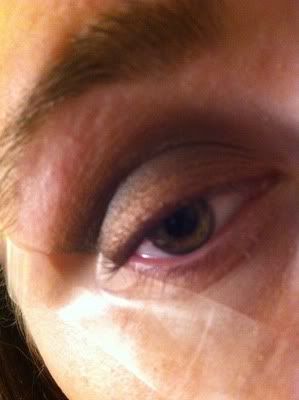 Step 4 Take a fluffly brush an take the color creep, and apply lighly in the outer V of your eye and blend , then take a crease brush with the same shade, and apply on your lower lash line for a smokey look, and apply any black liner, I used Urban Decay 24/7 liner in zero , but any liner you have laying around will work for this. Then with a flat shadow brush apply any highlight shadow you have along your brow bonw, i used the color virgin in the UD palette.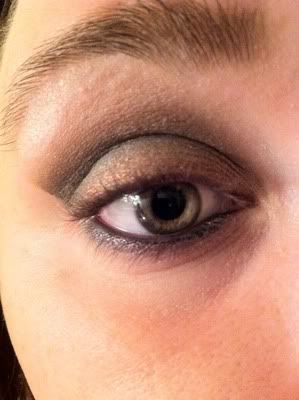 Step 5 Take your favorite line and apply to the upper lash line, I used Maybelline Line Stiletto, and winged the liner out, also make sure you get as close to the lash line as you can , next I took the same liner I used on my lower lashes and tight line my top lash line , this help if you miss any spot while apply liquid liner or and liner, and make your lash line look fuller.
Step 6 Apply any mascara that you like too your lower and upper lashes, the fuller lashes the better, so if you would like you can add false lashes if you would like.